"Glenn came by yesterday and did a validation/calibration check on my two flow meters. I just wanted to let you know everything went well and give positive feedback on Glenn's professional attitude and expertise. He takes his job serious and I would recommend him to anyone of my colleagues who would need assistance in the future."
"Pleased. [Wingo Service] came out and went very smooth."
"Absolutely great. Have been extremely happy with work. We are always faced with one hurdle after another and Wingo Service is always flexible and we appreciate it."
Thank you so much for your help. Your response time and quality of work were exemplary. As I mentioned, we will eventually employ a "PLC and SCADA" system for monitoring and control of the entire plant. We will then deploy multiple alarm horns throughout the plant. And based on your performance, we will offer the bid for these services to Wingo Services Company.
"Everytime I have had Wingo out, they have done a wonderful job."
"We are very pleased…Glen worked quickly and was nothing but a big help."
"[Wingo Service]is my hero…I hope we can work it out that we can use Wingo Service Company for years to come."
"[Wingo Service]went above and beyond what was expected…kept me abreast of what was going on. We talked three or four times over the phone because I was out of town…very helpful."
"Your group is great! It's refreshing to have someone do what they say they will do. I have been nothing but satisfied. [Wingo Service]was super efficient. I know when [Wingo Service]shows up, I can leave [them] alone and I can get my work done."
"Excellent…very good…knowledgeable and professional!"
"[Wingo Service] technician was absolutely knowledgeable and professional."
"I now call Wingo Service whenever I need anything."
"Always satisfied…We have been pretty well satisfied with everything you guys do."
"No problems at all…able to get in and get going…did a good job and quickly."
"I trust David Norwood persist to what I need done and he gets right on it."
"Everything seems to be working great. [Wingo Service]is very informative and helped me out over the phone."
"Repair went smooth…came back very satisfied."
"Leave Steve McNeil out here!"
"More than pleased…gave understanding and insight."
"We appreciate what Wingo does. You have really good people. Top-notch quality people…You always do a good job. You are our 'go-to' people. Everything is great."
"Everything is great with Wingo Service…understands what the City needs. If I called [Wingo Service] today, would fit us in…exceeds our expectations!"
"No issues, no problems!"
"Timely – efficient. No problems"
"Can't say enough about Steve McNeil. He is always available. Very helpful as well as all the other guys."
"[Wingo Service] has been very responsive. Good at follow-ups."
"Did great…Have heard no complaints."
"Always does good job. Steve McNeil is really professional. We call him for maintenance and troubleshooting. I am really happy with what Steve McNeil has done. All installations are looking good and all machines are going."
"Everything is going really well. Steve McNeil replaced our bad part with one of his. Steve has answers for everything."
"Hard workers – showed a lot of initiative."
"[Wingo Service] is EXTREMELY knowledgeable. Wingo is Ace-in-the-hole."
"Everything in their work are was left clean."
"The group are wonderful to work with. No complaints."
"[Wingo Service] takes care of our needs and there are no issues with the work."
"We all know each other and know how to treat each other. The last few outages have been the same group of guys. Duck is always willing to work with me."
"Came out and did a really good job this year, good response…awesome and did it in one day."
"I'm very happy with the way the guys perform. They did exactly what I asked of them. Very pleased…"
"Very professional! All very good workers."
"Extremely Happy! If we have any issues, we will definitely be giving [Wingo Services] a call back!"
"Wingo does an excellent job – We have no issues."
"We had some issues last week but [Wingo Service] took care of them and it all worked out."
"We actually got more than what we expected. We got a good value. Everything went real smoothly."
"Dale and Vishnu's abilities have been invaluable, and we definitely look forward to continue to use Wingo's services."
"There was a problem with one of my relays and [Wingo Service] stuck with it. On another issue I called Tommy at 8pm and he was eating dinner but he came right out. I really appreciate that…very methodical"
"We are very happy with Glenn and the service he provides for us. Once our request is received by Glenn for a site visit, he promptly schedules and shows up on time, ready to work, and represents Wingo in a very professional manor. His knowledge on the equipment and suggestions on new items (when we are ready to change) is outstanding. I believe this is now 10 years we have been serviced by Glenn and very happy with his work and what he does for our site."
"Service was great! Very responsive to requests for quotes."
"All work completed in a timely manner."
Service - Dependability - Competence - Safety
Wingo Service Company was founded in 1989 and has grown to an organization of over 60 employees to offer complete turnkey ability for any instrumentation or analyzer project.  As a full-service organization, Wingo Service Company's capabilities include Installation, Commissioning, Calibration, Start-up, Maintenance, Field Service, Preventative Maintenance, Contract Engineering, Design, Drafting, Systems Fabrication, Medium and Low Voltage Electrical Installation.
The long-term business success of Wingo Service Company depends on our ability to continually improve the quality of our services and products while protecting people and the environment. Emphasis must be placed on ensuring human health, operational safety, environmental protection, quality enhancement, and community goodwill. This commitment is in the best interests of our customers, our employees and contractors, our stockholders, and the communities in which we live and work.
Wingo Service Company currently maintains a field service fleet of 25 vehicles, providing service for our customers all over the United States, Mexico, and South America, with our main territory in the Texas and the Louisiana Gulf Coasts.
Some of our typical customers include chemicals and plastics, refineries, water and wastewater, food processing, drug manufacturing, pulp and paper, environmental, gas separation, breweries, pipelines, and others.
We would like to add you to our growing list of repeat customers! Please let us know how we can serve your needs.
Edgar E. Wingo Jr.
Vice President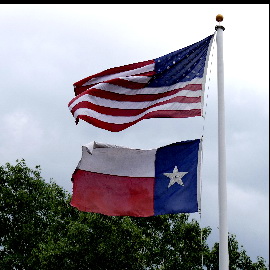 Our Commitment
T.A.S.T.E.R. = Trust, Accountability, Support, Truth, Effort, Respect
Safety culture
Protecting people
Excellence in everything we seek to do
Integrity and fair dealing
Environmental Sustainability
Consistency
Providing services that enhance and optimize our customers' performance
Healthy workforce
Our Expertise
Chemicals and Plastics
Food Processing
Utilities
Drug Manufacturing
Gas Separation
Pulp & Paper
Engineering
Laboratories
Refineries
Environmental
Municipal
Governmental
{"column_number":4,"column_number_dt":4,"column_number_smdt":3,"column_number_tablet":3,"column_number_mobile":2,"nav":"true","dots":"true","auto_play":"true","pause_on_hover":"true","swipe":"true","draggable":"true","rtl":"false","autoplay_speed":"2000","pagination_speed":"450"}